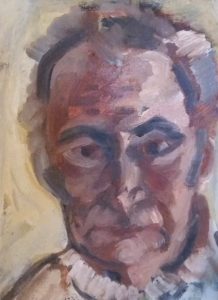 Welcome to the website that celebrates the work of Irish artist Joseph Quilty. Joe was born in Limerick City, Ireland on the 7th May 1914 and spent his whole life painting and drawing. He painted landscapes of the Burren region of Clare and Connemara, County Galway and also 'still lifes' and landscapes of London, Southwest France, West Cork and Cyprus.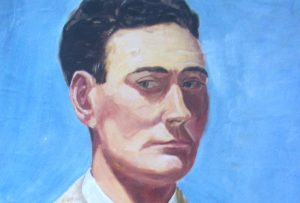 As a young man, he moved to England to head up the family's shipping business and while in London he met and painted with other Irish artists, Gerard Dillon, Arthur Armstrong and George Campbell. Joe studied at Arthur Segal's School of Art, took part in Dillon's art classes and later studied under German artist Walter Nessler. He was able to paint in a realistic style but, as his style evolved, used heavy impasto and was increasingly influenced by the impressionists, especially Paul Cezanne. He loved experimentation with different subjects, styles and media – though the Burren, Impressionism and Oils were his first love
Throughout most of his life Joe combined the roles of artist, business man and family man and his works only occasionally appeared in group shows including the Irish Exhibition of Living Art, the Irish Universities Club and Group of 12 at the Cooling Gallery, London. His reputation as a painter was finally established after returning to Ireland in 1978 to live by the sea at Doorus, Kinvara, County Galway. This location proved to be crucial for his artistic inspiration, being within easy reach of the wild, beautiful, Burren and Connemara regions. He would pack up his paint boxes, palettes and trusty fold-up easel and head off for a day or two of painting 'en plein air' (Irish weather permitting). Able at last to paint full time with the encouragement and support of his wife, Anne, the seventeen years until his death in 1995 was a prolific period marked by four acclaimed one-man exhibitions at the Kenny Gallery in Galway. The same gallery staged a large retrospective exhibition as part of Galway Arts Festival in July 1999 – Joseph Quilty, A Celebration.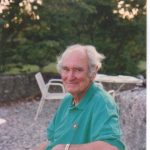 A man who could paint pictures also with words, he described the Burren region as "my place of mystery and silence, with eternity punctuated by the plaintive cry of the curlew".
As well as Galway, Joe's paintings have been exhibited in Dublin, London and Toronto and they hang in private collections in the US, Canada, Germany, France, Switzerland, Spain, Britain and Ireland. In his lifetime he sold hundreds of paintings, however his works seldom appear at auction. It appears that those who own 'a Joe Quilty' do not want to part with them.
A full biography of Joe can be found in the Dictionary of 20th Century Irish Artists (2002, 2nd Edition) by Theo Snoddy.
Artist Work